The weather is bad since we're climbing. Yesterday, on our hike up 4700 meters to the Illinizas refuge, we walked once more in the mist. But the wind turned from strong to very strong, blowing at some 60 km/h with gusts up to 80 km/h. We wasted quite some energy on what should have been a pleasant hike.
Unlike in Europe, the refuges in Equador are not heated, and, after having had dinner, with our hats and gloves on, we looked forward for a miserable night.
But the real problem was the 2000 meter jump in altitude, far too much for a comfortable sleep, and this morning I woke up with quite strong headache. A glimpse outside made it clear: No way to get to the summit today! Everything was covered with ice. The climb would have been mostly on a ridge, and the ice, together with the still fierce wind would have made an attempt too dangerous. So, down!
Tomorrow we'll hike to the Cotopaxi hut, for a summit attempt the next day. Hopefully we'll get better weather at last.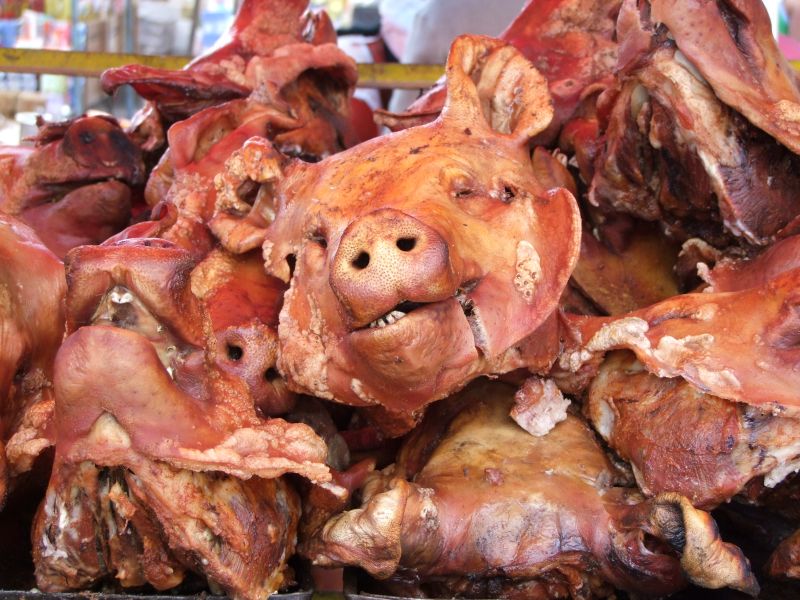 Funny fod on the Machachi market