Guatemala, a tropical country with a lot of mountains, coffee and a long series of dictators. About half of the population is of Mayan origin and has suffered a lot from persecutions and even massacres. Many graffiti and notices on the city walls testify of this sad period in Guatemala's recent history, The governmental centre is under very strong protection of the army, especially as it is election time, and that a former general won the first round.
Otherwise, there is not much to see in the capital
When I arrived here, I met a couple of bikers from Australia, travelling on the Panamericana as well. When they will reach Ushuaïa, they will have completed a world tour which took them 3 years and 95000km so far.
In Guatemala City I brought my bike for a second full service since I am on the road. New chain and new brakes. Besides that, everything is OK.
When I left the city this morning, I turned around and around, searching for my direction in a city where, except for street names, there are no directing signs at all. Finally I spotted a policeman, and asked him for help. Well, I just missed the right bifurcation by 50 meters! Than something unbelievable happened: The policeman walked back those 50 meters, started whistling like mad and stopped ALL the traffic! This was on a 2 x 5 lane inner city highway. Than he made me turn around, drive against the traffic direction to the missed bifurcation, and, off I was. Wowow! This guy had guts! Needless to tell you of the honking accompanying my manoeuvres...
This guy made me forget my negative experience with the corrupt policemen in Belize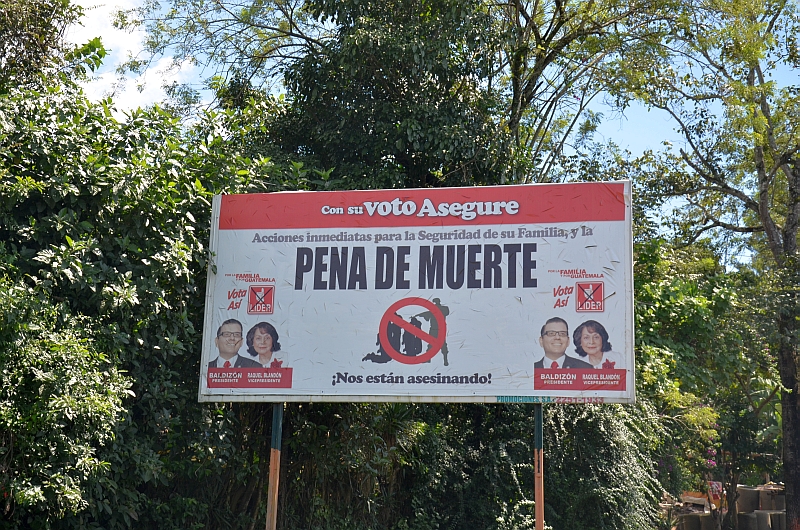 election campaign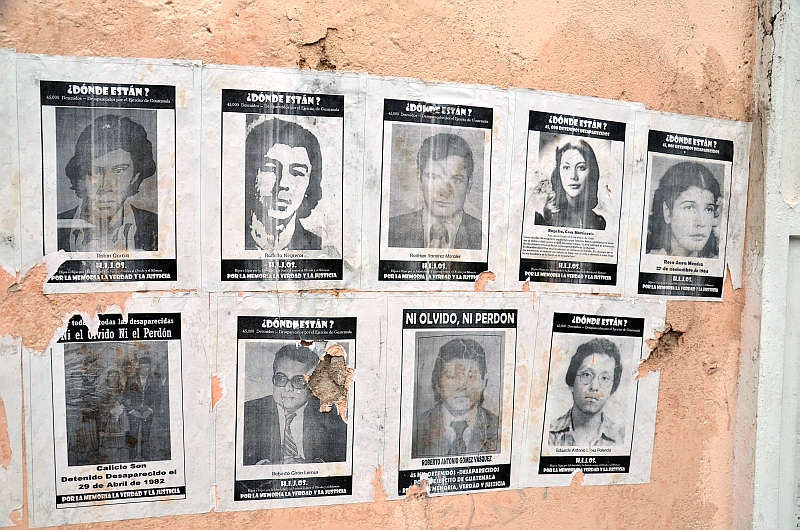 Many posters like these, and many more graffiti on the walls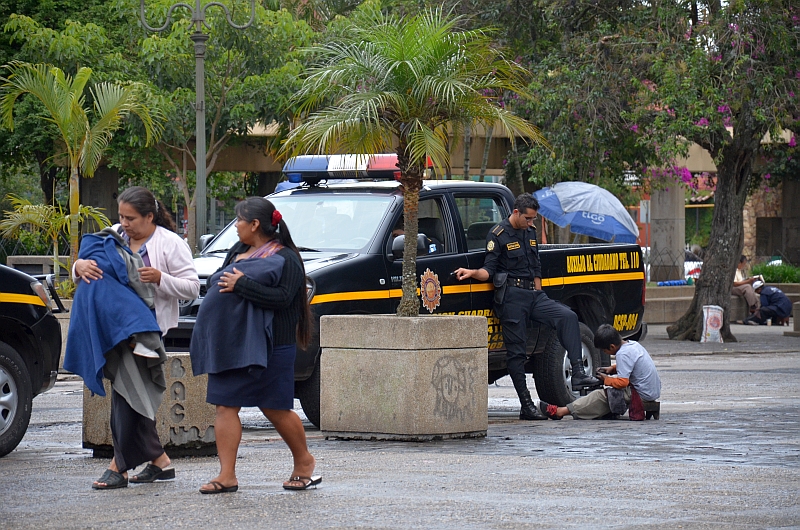 A city where everybody has nice shining shoes (or boots)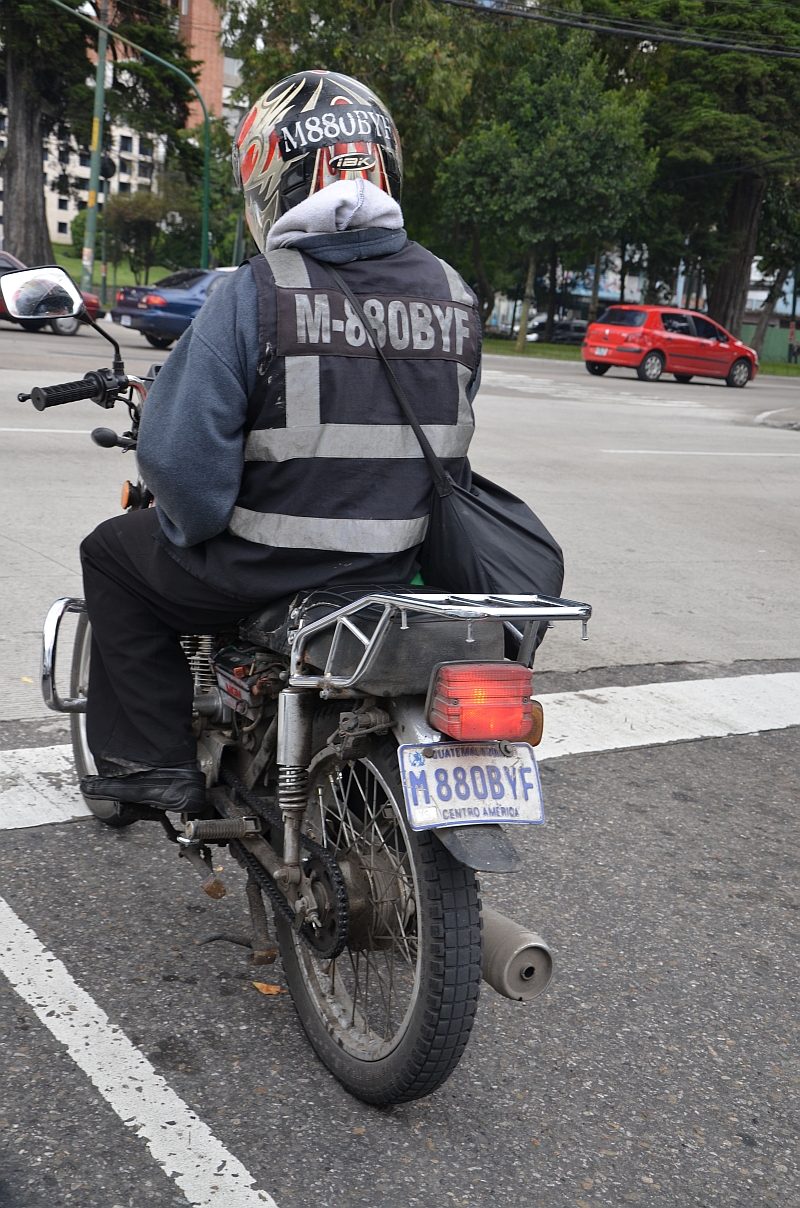 Total control: Immatriculation on the bike, the helmet and on the driver