Yesterday, when we entered the Cotopaxi Natural reserve, the dark and low clouds ripped open for a short wile, showing us Cotopaxi in all its splendour. There was little wind, and our moral rose immediately; we already saw ourselves on top of the volcano.
During the night I woke up by a loud thundering; the storm was back. Our plan was to start our summit push at midnight. But the howling wind, and a thick ice layer, were a clear sign of what we had to expect.
Nevertheless, we left around 1 am, and immediately had to battle against the worst winds so far. An icy rain hit us horizontally, and all of our gear and clothes were immediately frozen and covered by ice. But we were here to climb Cotopaxi, so we went on, stubborn, but slow, very slow.
After 3 hours of obstinate battling, we only had climbed 500 meters, not even half of the ascent, but most of our energy.
We had to admit, we were defeated. We were completely frozen, I could not open the zippers of my jacket, nor the closures of my backpack.
So we headed back
In two days we shoud attemps Chimborazo, but the weather forcast ist stil bad, Also, all our gear is completely soaked, and it will never dry until then. So we call it quits. This is all about montaineering, it is not us who decide.
Maybe another day....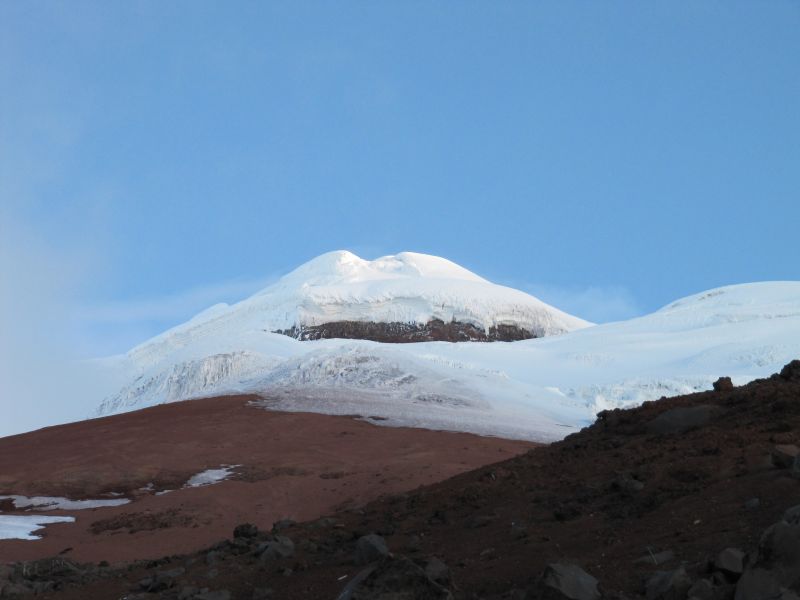 Cotopaxi, 7 hours before our summit push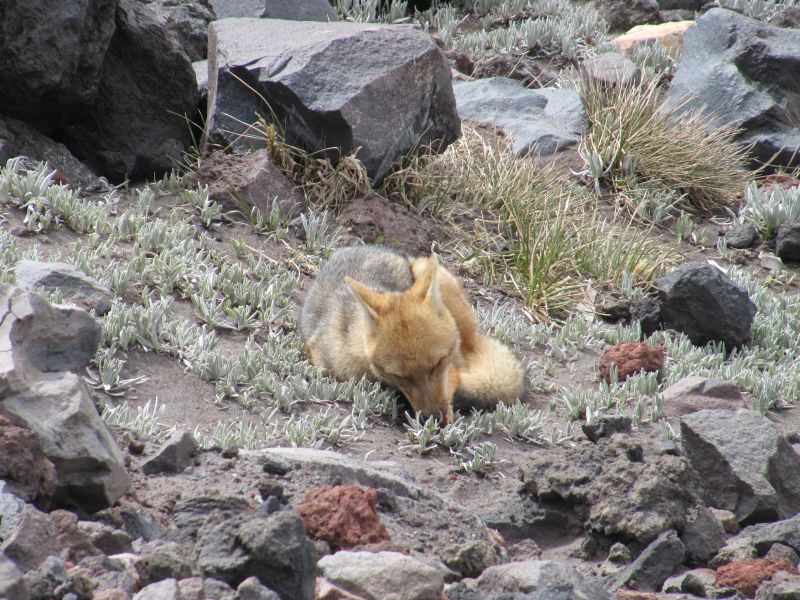 Fox near Cotopaxi hut, at 4800 meters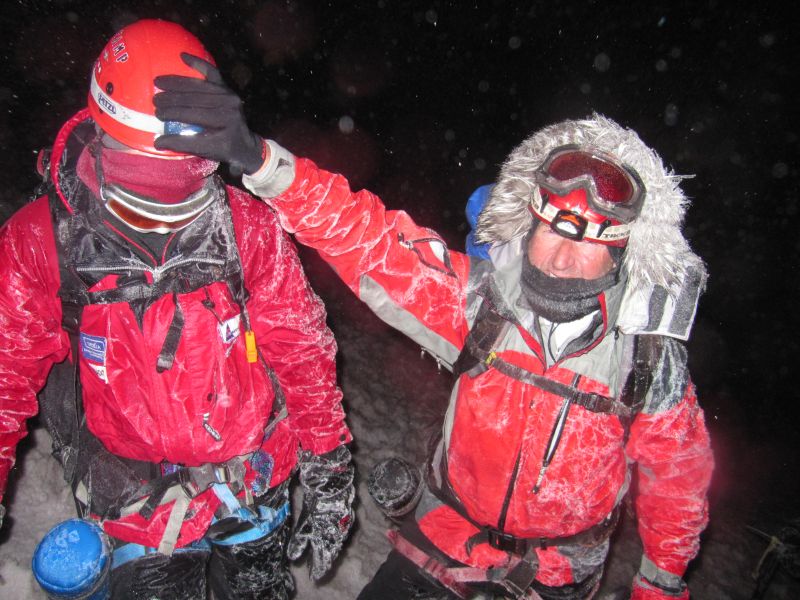 We're all covered with ice, it is the time to turn back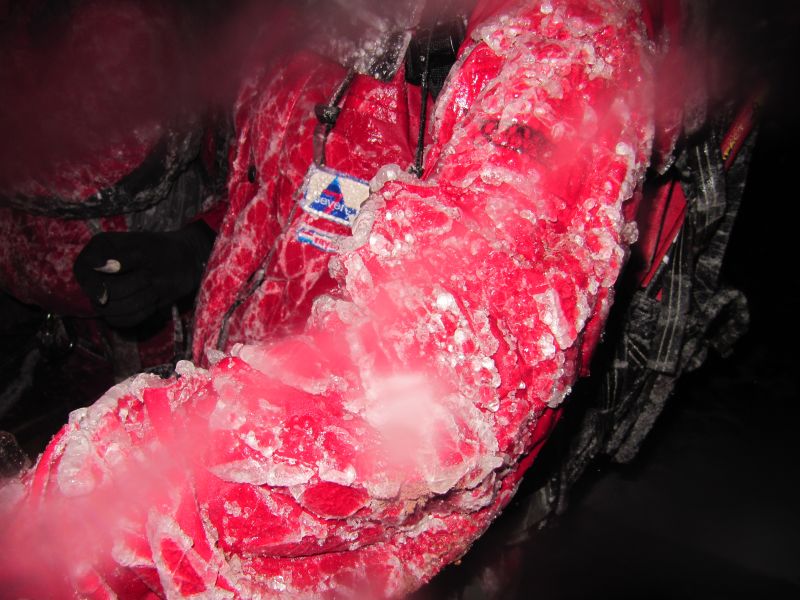 Cédric's arm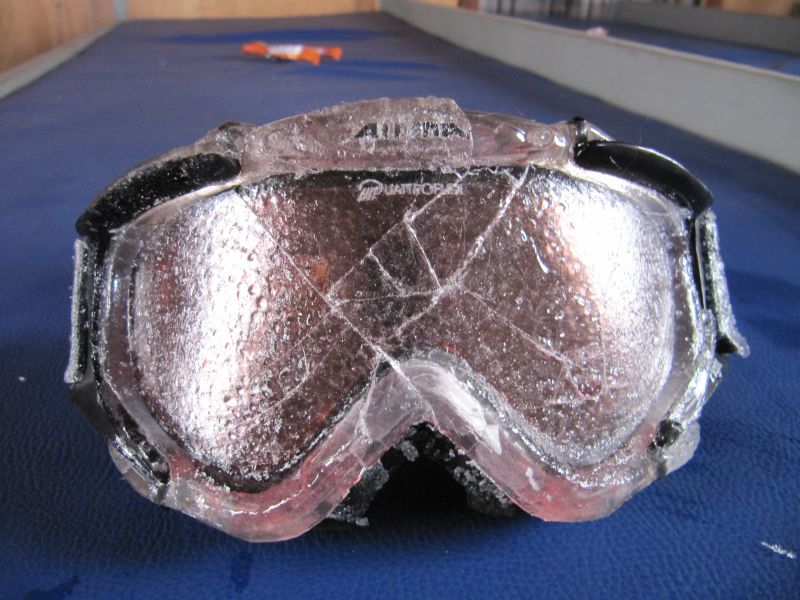 My goggles