It was a rather easy 3 hours hike up Pasochoa. Only the last 30 meters were 3rd grade climbing. Temperature was fine, only a strong wind made the ascent a bit difficult.
Yesterday I met Fabian and Sean.
Fabian lives in Quito, is a passionate motorbiker, and travelled through most of the south American countries. He wrote a few goodbooks about his travels. I liked his travel story,especially the one telling that on a travel to Peru, he decided to continue to Patagonia straight away, without tent nor sleeping bag, and this in winter! Quite an epic story!
Sean is Canadian, and a crazy guy, just the way I like them. He is on a world motorcycle tour. But Sean is not traveling like everybody else: No he rides a .......... Vespa! Needless to say that Sean was the major n attraction on Plaza Foch yesterday night.
About this plaza: Until yesterday, I had the feeling that Quito was a sleeping city, but yesterday prooved me wrong: Action and party all over the place! The reason? It was allowed to sell alcool again.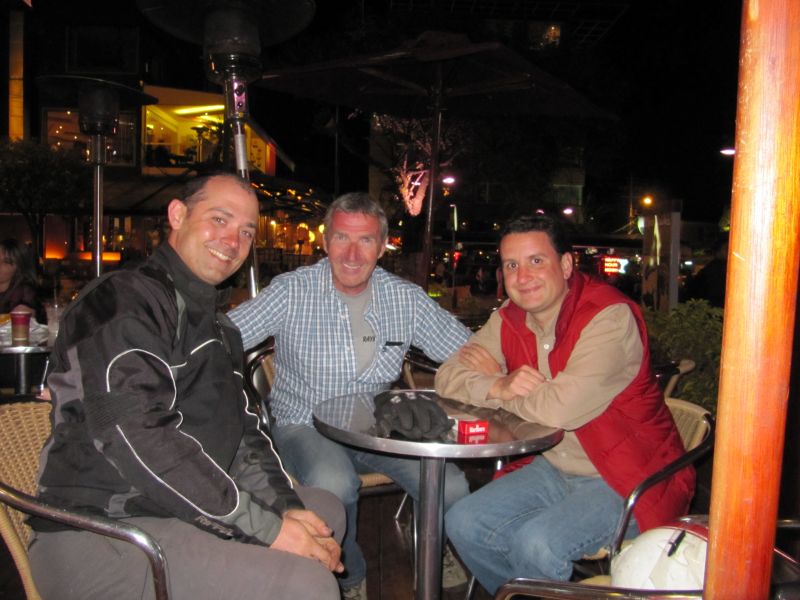 Sean, Ray and Fabian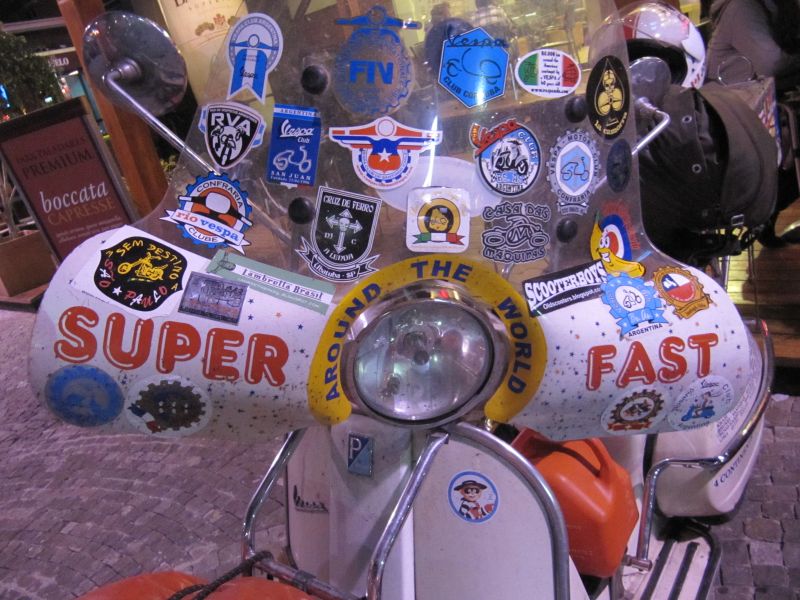 Sean´s Vespa: So far he covered 32000 km